About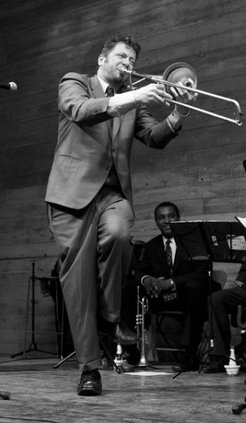 Originally from the sleepy little town of Pascagoula, MS, I've been making music in NYC since 1995. I've played or recorded with many folks you may have heard of (Norah Jones, Elvis Costello, John Lithgow, The Four Tops/Temptations, Madeleine Peyroux, Slide Hampton) and with many more you probably haven't. I've composed for many TV Shows and films, including Blue's Clues, Wonder Pets, Third & Bird, Bubble Guppies, and I am music director/lead composer for Peg + Cat on PBS.
Feel free to check out:
A more "official" discography.
Profile on the Internet Movie Database, which includes TV & Movie credits.
Profile on LinkedIn.
My YouTube channel
A completely unfocused collection of video skulduggery
Those images you (might) see on the border of the screen are from my Instagram feed. I also use it to remind folks where and when I'm playing.
Images copyright J. Walter Hawkes.